That's a lot of money still not coming to you, online sellers.
Although we'd like to believe that e-commerce is the only future, studies show that people still like shopping at traditional stores. The best shopping experience still happens offline:
People find it hard to choose when unable to touch or try out products.
They don't want to wait for delivery.
They enjoy actually going around and physically browsing through products. (25% of people who have shopped both offline and online say the old way is "relaxing and enjoyable".)
If we ever want to steal their customers, online has to go an extra mile. That's why we offer you out-of-the-box, unusual ideas how to replicate the appeal of physical stores and to create an online shopping experience that makes up for the missing touch-and-feel.
So, how can you improve your customers' experience online?
Use offline tactics to sell more online
This doesn't mean losing the good things about ecommerce such as convenience, being open 24/7 or coupon offers. We suggest making the online store a bit more pleasant by adding back the human touch that people like so much at brick-and-mortar shops.
Even if that measn a bit of stealing a few tactics.
1. Recreating the tangible shopping experience
Customers would choose easier if they were able to touch, see from all sides and try out products – especially clothes and shoes. They want to feel, to experience the realness of these products.
Ok, you may not be Bonobos that have fitting locations to complement the convenience of transacting online. But you can, too, offer detailed product pictures from all sides and information on the model's size and measurements.
Size and cut charts are a must because your customers need to be certain that the purchases would fit. Nobody really wants to waste time on returns and swaps.
One step further would be fit suggestions by body type and proportions. The simplest way to do it is adding filters or sections by type so people can worse only relevant items. Another way is to do it based on test results, which we'll come back to in a bit.
And if that's not enough….Warby Parker and Stitch Fix are already capitalizing on the home try-out option. Yes, it's complicated logistically and people still may decide not to buy anything. But it has been working great for them, thanks to the fact that it "empowers consumers and strips down the few barriers ecommerce has that brick-and-mortar don't have".
High-end tip: If you make custom luxury goods like tailored shirts or bags, the feel of materials might be a strong selling point. You can send samples of fabrics/ leather after an initial commitment has been made (taking measurements).
Imagine customer's delight at the sight of a beautiful box full of samples – they sure don't do that at the mall!
2. Shop assistants available online
If there's one thing that sets physical stores apart from online, that's shopping assistants. No-one really enjoys being stalked around the store but they can be priceless if really knowledgeable about the products.
We believe it's the feeling of security that there's an expert ready to help you that makes choosing more comfortable. Plus, you have greater control over your brand image by adding an extra layer of customer service (and an opportunity to shine!).
There are a two basic ways you can recreate that feeling for your customers online.
Live chat. The most universal option for any kind of products. It's the communication channel with the highest level of satisfaction among customers (73%). Here's an extensive list of live chat software providers to use. Just make sure you really have well-trained people to do it – at all times promised to customers (work days only, 24/7, etc.)
Consultants. The difference from live chat is that people sign up for one-on-one sessions with personal coach/ adviser/ stylist/ whatever title fits your products. These sessions can be done via Google Hangouts or any other similar (free) platform and completed with multimedia materials sent via email.
Zuvaa has this service as an option, for example – and their stylists are true to the brand's identity of empowering African women through fashion.
3. Unique atmosphere & sensory branding
Why people list shopping as an enjoyable pastime activity?
Traditional stores are really good at creating psychologically-backed sensory illusions that stimulate more purchases. Think holiday-themed displays and strangely uplifting music, the smell of freshly baked bread and sand around dummies…
This way, the shopping experience is not about the economic transaction, but about stepping into a different world where the summer vacation ends only to give way to Christmas.
In one store, customers become elegant aristocrats and in the other, they turn into the best athletes. They don't buy the products, but the possible experiences.
And before you roll your eyes, you can compete with that! You can, too, give them more than an automated transaction. One of our unorthodox suggestions is that you employ all 5 senses and shorten the distance.
Ecommerce depends on visuals
Why do you think unboxing videos are among the most notable online shopping experience trends? Delivery and first look are the physical interaction between merchant and buyer that is not going away.
As Richard Lazazzera notes on the Shopify blog, the brand experience that has begun with the visitor's first touch on the website cannot break at delivery to continue only after unboxing.
You should make this moment special and so memorable that customers share it naturally with others. 4 in 10 people say they'd share pictures of beautiful delivery packages on social media.
The Trunk Club orders, for example, arrive in printed suitcase-like boxes and give the feeling of a carry-on packed ready to go somewhere nice.
How you can play with people's sense of smell when selling online
At the mall, people might be buying shorts to walk their dog in, but the retail chain sprays coconut-scented air freshener on surf props, bringing an illusion of never-ending summer vacation to life.
Fight back with your own signature scented packaging, for example. Imagine customers opening their new box of crafty stationery and getting a whiff of flowers (it can be a wardrobe aroma bag).
This would go well with all kinds of vintage and handmade products – much like the scented letters people used to send back in more romantic times.
How to add touch to online shopping
Playing with the packaging and making it memorable and unique makes up for the missed bags from the mall. A cool packing makes your brand sticky in the buyer's mind.
Check out what Man Crates does – they ship in actua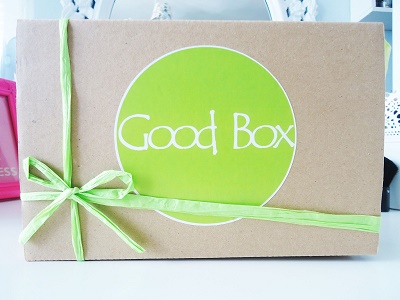 l crates that are to be open with a crowbar. That's definitely something to look forward to, right, guys?
Also, you can jump on the all-things-natural fad like the Good Box subscription – because what's more natural than crude cardboard in the color of tree bark and grass-soft tissue paper?
How to use taste to sell more
Supermarkets and small artisanal stores all do tastings alike so why don't you? For food items, you can give away samples with orders (just be careful to send similar products so you're safe from allergies).
For non-food, you can partner with up-and-coming food businesses (stores or eateries) and treat your customers: "This dress is made for wine dates. Here's an invitation to a wine-tasting event at X." Plus, you can get it for free since new businesses need help with promotion.
Either way, you control your brand image through the products you choose to push forward or partner with. In the example above, an association with wine makes it look classy and premium, while a partnership with a hippie music festival (H&M did that with Coachella) would position it as free-spirited and wild-at-heart.