If you are looking for an International trip, Dubai is the best place to visit with your family and friend's. when it is comes for shopping mall, Dubai has the largest shopping malls and shopping places in the world. In Dubai you can see a wide range of unique shopping and traditional shopping choices, you cannot come out of Dubai without shopping because it is the number one for shopping capitals around the world. Here you can shop from cheap brands to luxury brands. Dubai shopping is divided into two ways shopping area and shopping malls and also you can buy at local shops.
 Is shopping cheap in Dubai? Yes, you can get affordable prices from these two events and you cannot miss the event, this event has been created for those who loves shopping, firstly summer surprises and Shopping festival Dubai, these two shopping events attracts lakhs of people from various countries and also UAE itself. If you plan for trip to Dubai, before that once you go through this list. In this list you can see four best shopping places that you shouldn't miss.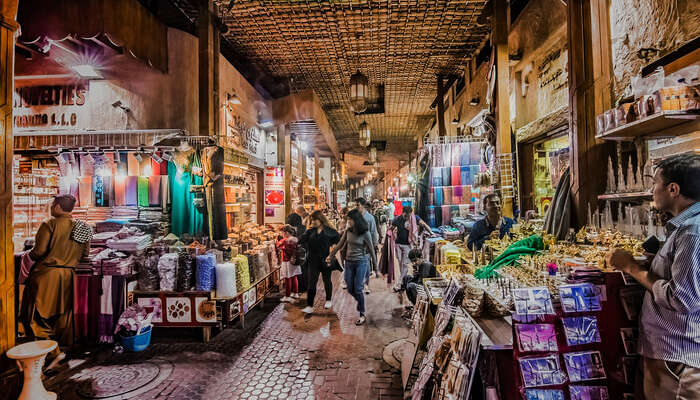 Four Best shopping places in Dubai
Firstly, well themed Ibn Battuta Mall.
This shopping mall is well known for luxuries themed mall in the world and it is also named as number one mall in Dubai. This mall has designed in favour of Arabian explorer and it is situated on Sheikh Zayed place. This mall has six departments for six countries namely India, Egypt, China Persia and Tunisia and it has closely 280 shops in that mall. You can feel great ambiance in this mall.
Secondly, Dubai Outlet Shoppers, this is place where you can get affordable prices.
This heavenly shopping mall has more than 250 shops, here you can get wide variety of high brands at low prices. You can get an add on discount and offers up to 60 percent on Mondays. If you're looking for best branded sunglasses, deodorant's, cosmetics and best designer wears and smart watches, this is the place you can get these branded items on affordable price.  You can get 50 percent off on international Branded like Gucci, lee cooper, marc Jacobs and so on.
Global Village is another shopping place you can't miss in Dubai.
This place has a luxury and festive attractions to people. The mall has a huge movie theatre along with Bowling alley and the play stations for kids. Global village has arranged a festive event from November to end of the march that attracts various people from various countries. If you're looking clothes in cheap price this is shopping cheap in Dubai and you can feel a celebratory experience here.
If you're looking for Pure Ingredients, spice Souk is the place to shop.
This place is very closer to Gold Souk, here you can get a best spices and dry fruits.This shop is surrounded with full of enticing aroma, nuts, turmeric, cinnamon, hookah masala, basmati rice and tobacco.Hope you can get a useful information on shopping places in Dubai and also where is shopping cheap in Dubai. This is four best shopping places in Dubai. Thanks for reading.